During our first two trips to Barcelona, we discovered the city from a touristic point of view, the kind of visiting style that is embraced annually by 20 million tourists. It was necessary to meet the eccentric Chelsea Rose, a Belgian girl with British blood who accommodated us through Airbnb when we went to Tomorrowland in 2017. As soon as she heard that from her little village with a scent of Flemish air, it was to come a trip with the final destination – Barcelona, she asked if we had heard about a place called La Xampanyeria.

The truth is that we hadn't heard about it until she mentioned it and the name was in our minds also the next day when we googled and found it. The establishment was founded in 1969, and they have grown due to their own sparkling wine production. The wine is sold under the name Can Paixano and it's delicious.

We had no idea how spectacular it can be to get to know the local people from this perspective until we went to Barcelona and convinced ourselves that La Xampanyeria it's an authority. The Iberian pub is situated in Barceloneta and it's a fact that it turns to be too small after 6 pm. Actually, you wouldn't notice the street on which is situated if you didn't hear the babbling that comes from inside. Later on, the crowd goes outside and at that moment you will spot them easily.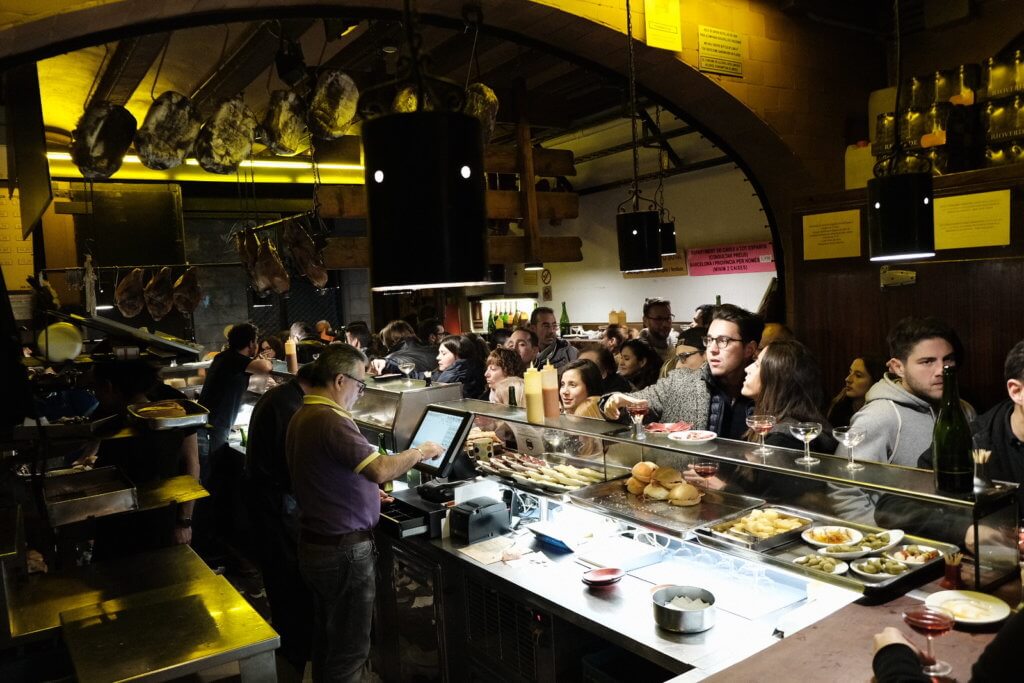 When we say crowded, we refer to the fact that it's man by man inside and as the Spanish people like to talk a lot, so don't expect them to move from their ''booked'' place.

The menu is simple but delicious, and you can find variations on tapas, in general food that you can eat standing. For sure it's memorable their variety of red champagne that is the perfect drink designed to accompany the Jamon tapas with pickles.

There is even more to this experience, somewhere on the left of the bar they have a place where you can buy and take-home their food (Jamon, cheese, pickles, etc.) and also their fabulous champagne. What surprised us was that the price of the champagne was 5 euros and it was amazing. All in all, this is not an expensive experience.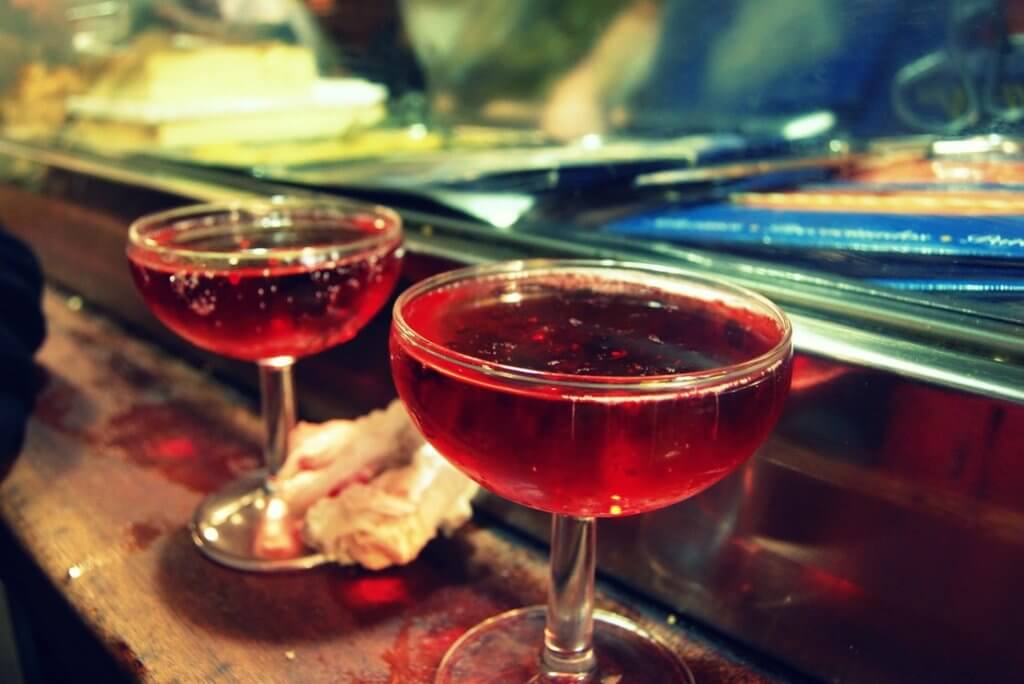 For sure there are places in the world with tastier tapas and better local sparkling wine but the way that is all wrapped in their little place from Barceloneta and the fact that they can offer you a great local experience, it's unique. You must experience it at least once in a lifetime.

Their address is Carrer de la Reina Cristina 7, Barcelona – aici link Google Maps.
Credits Cover photo: Facebook Can Paixano